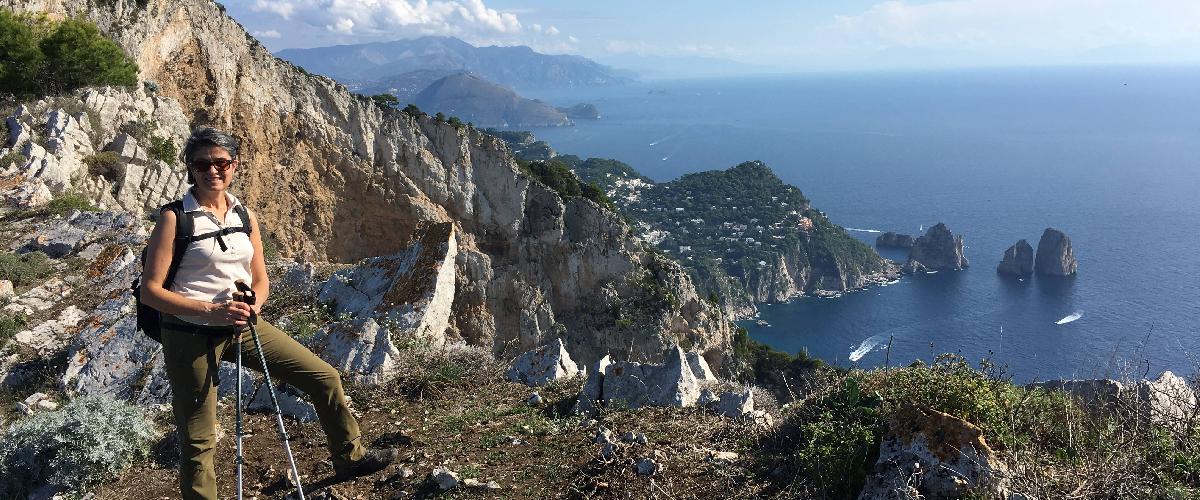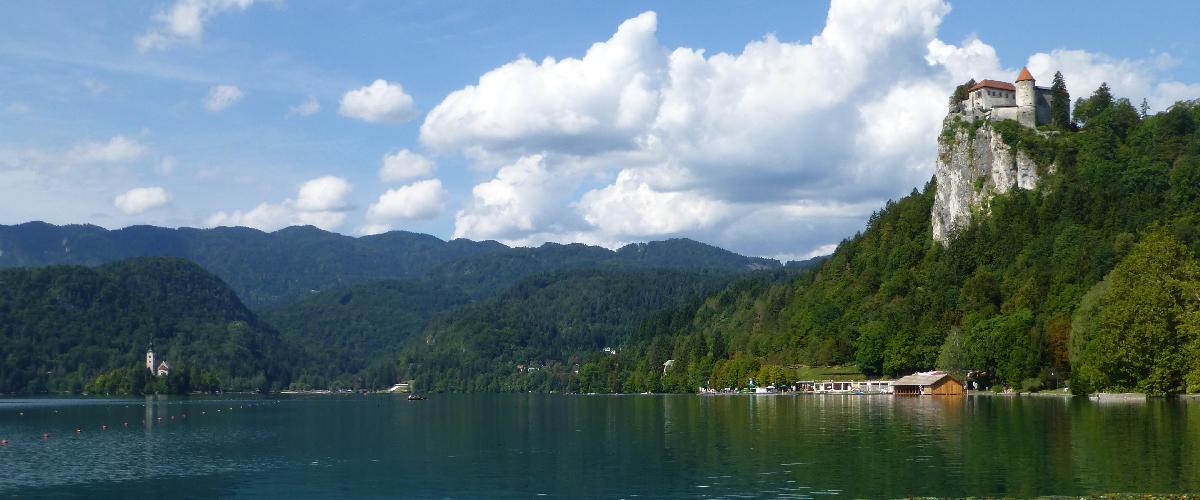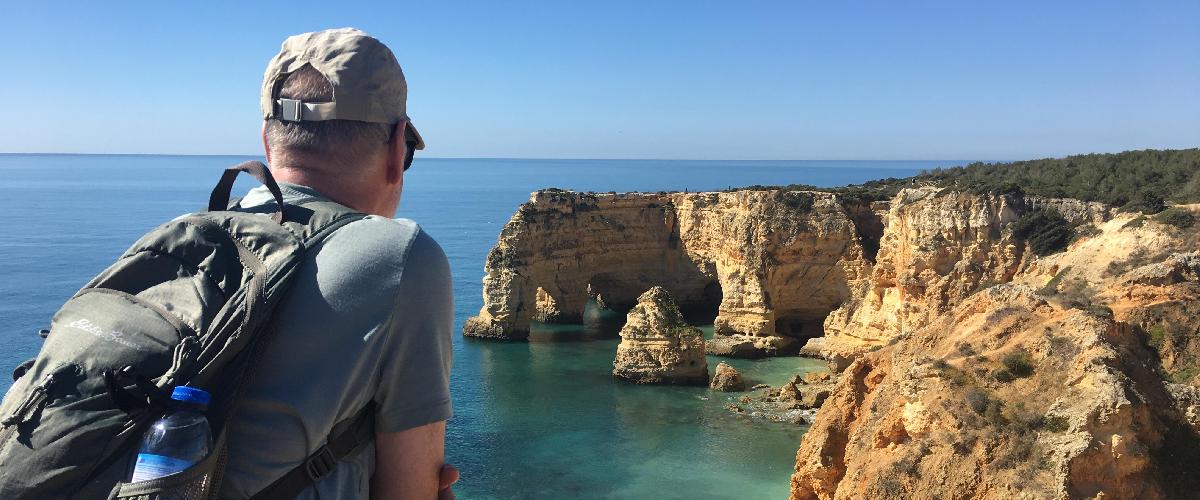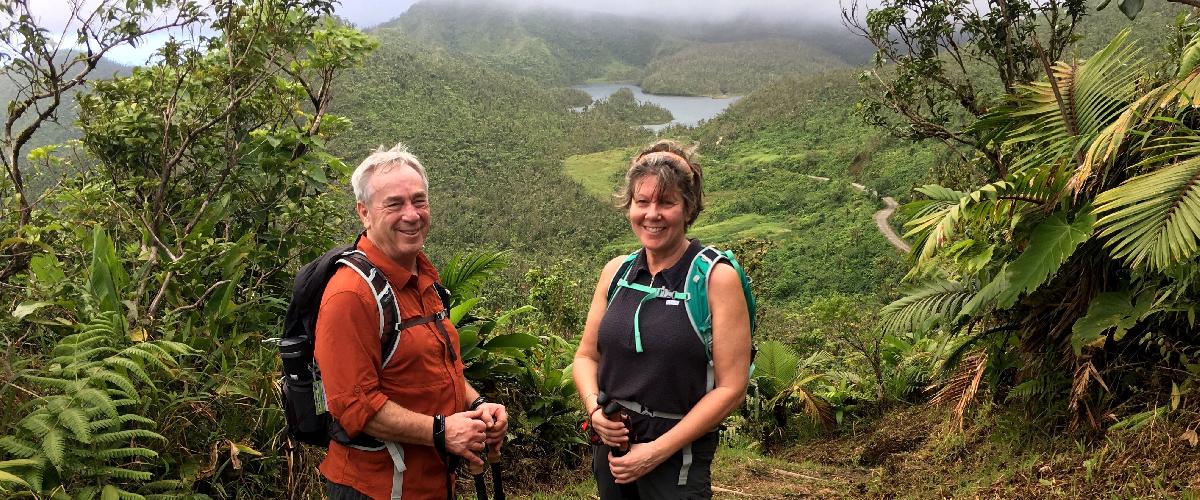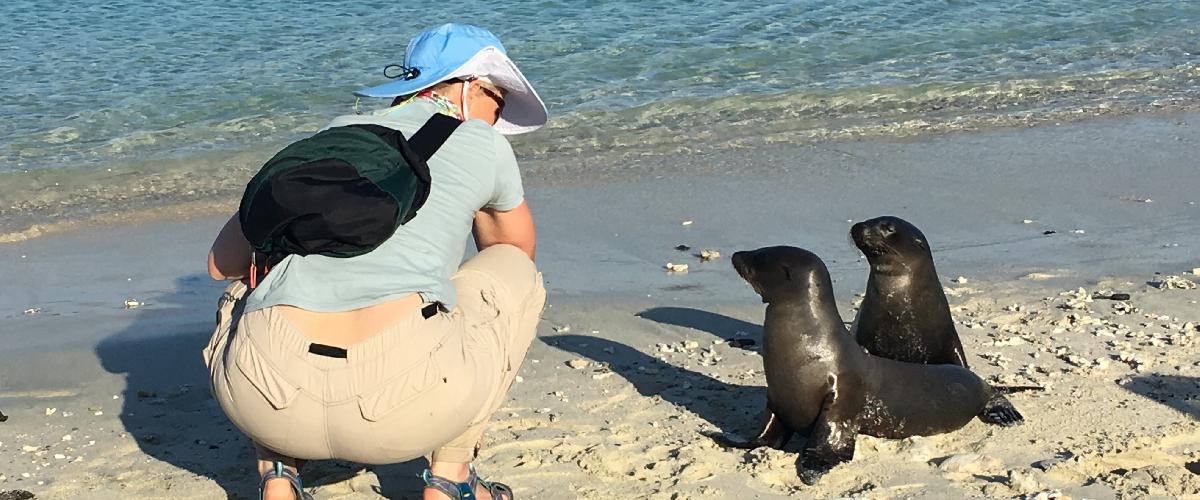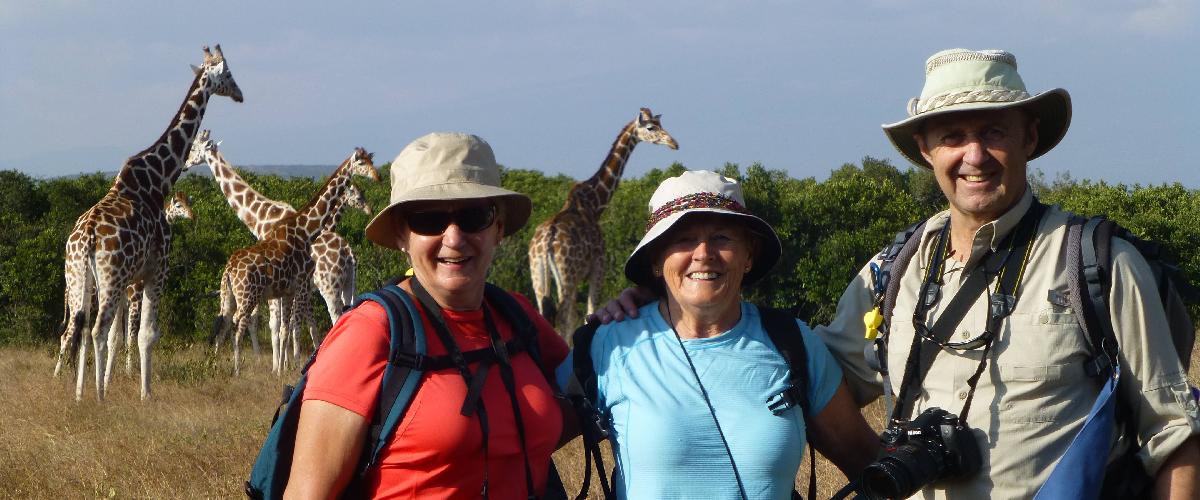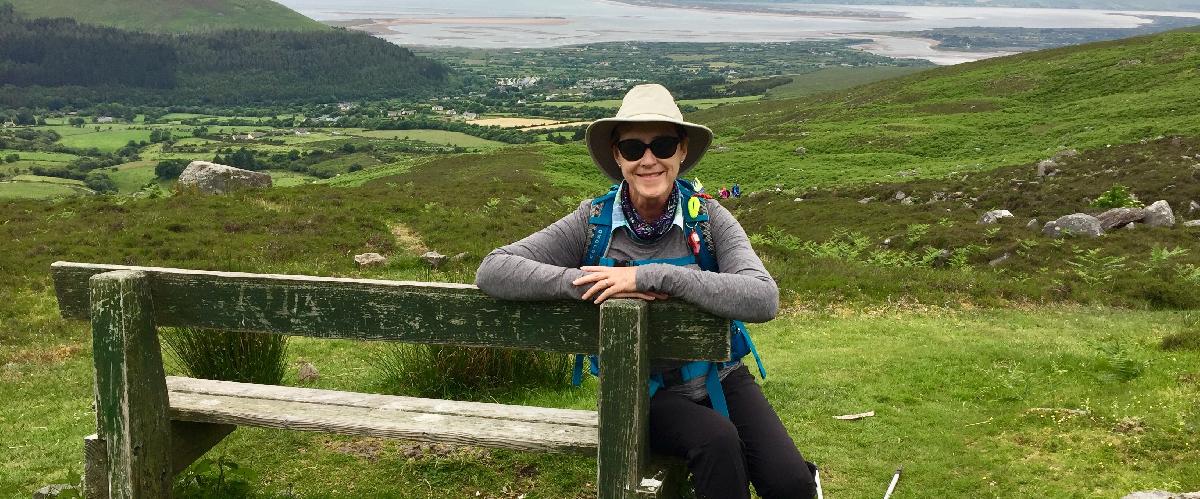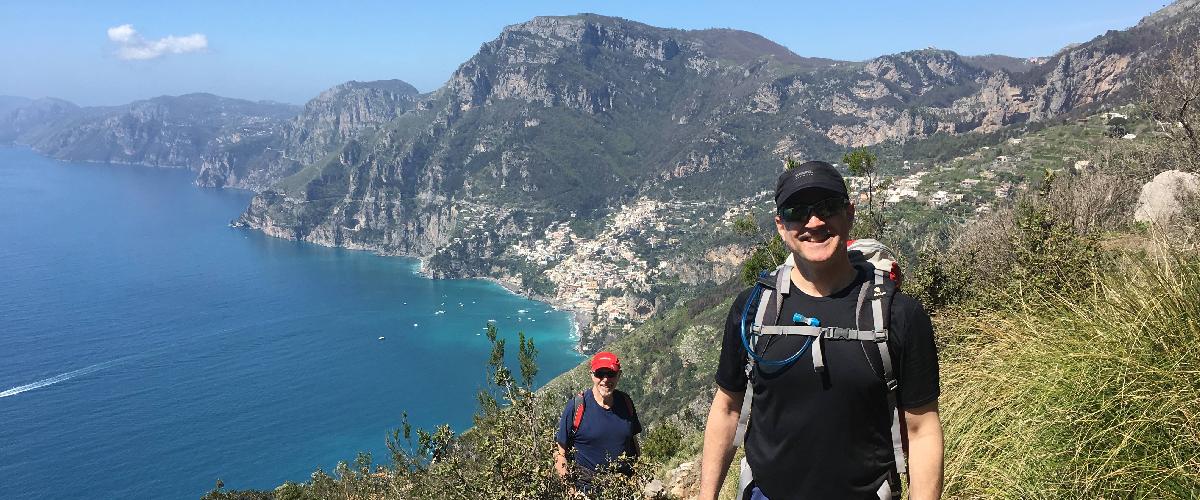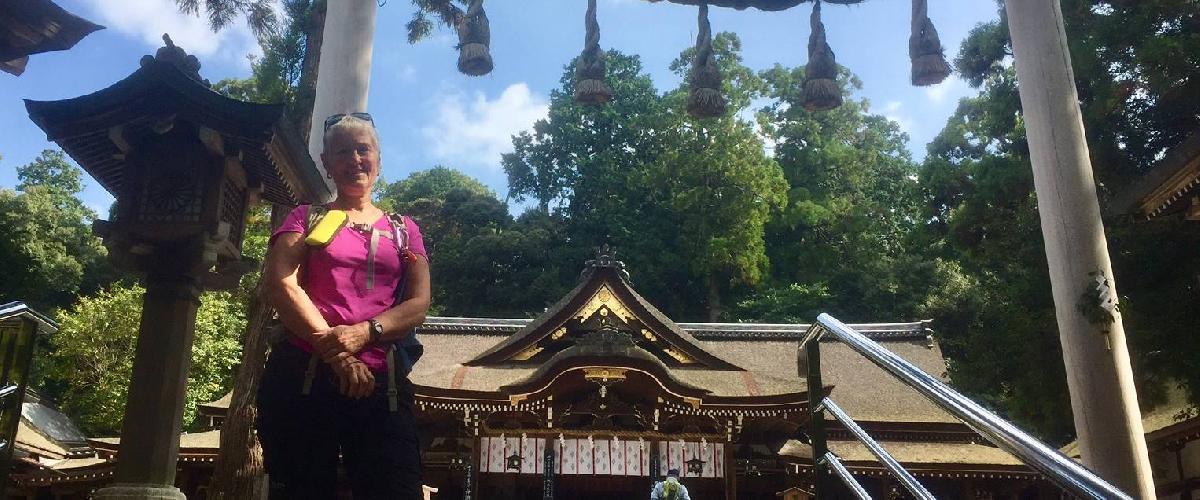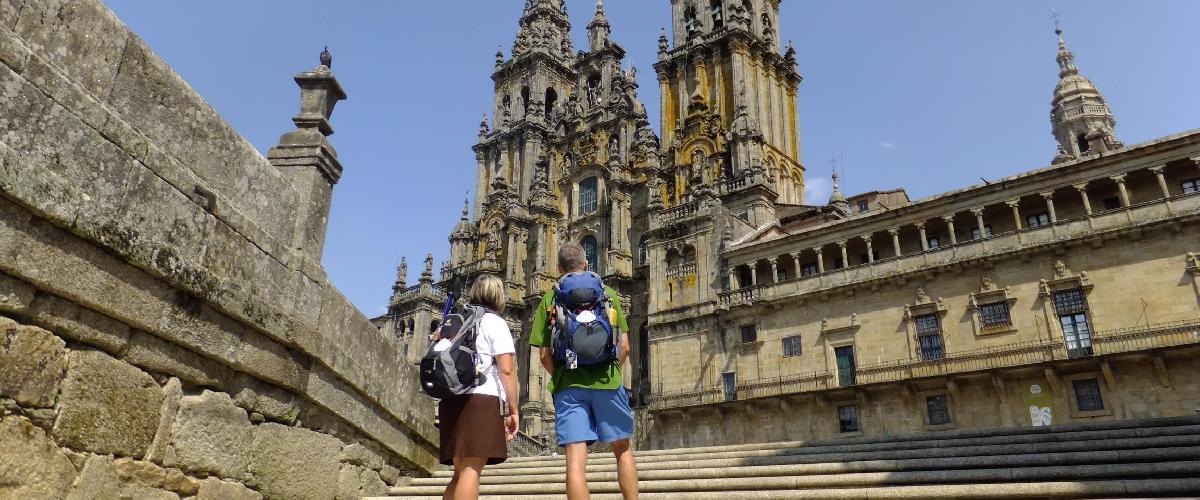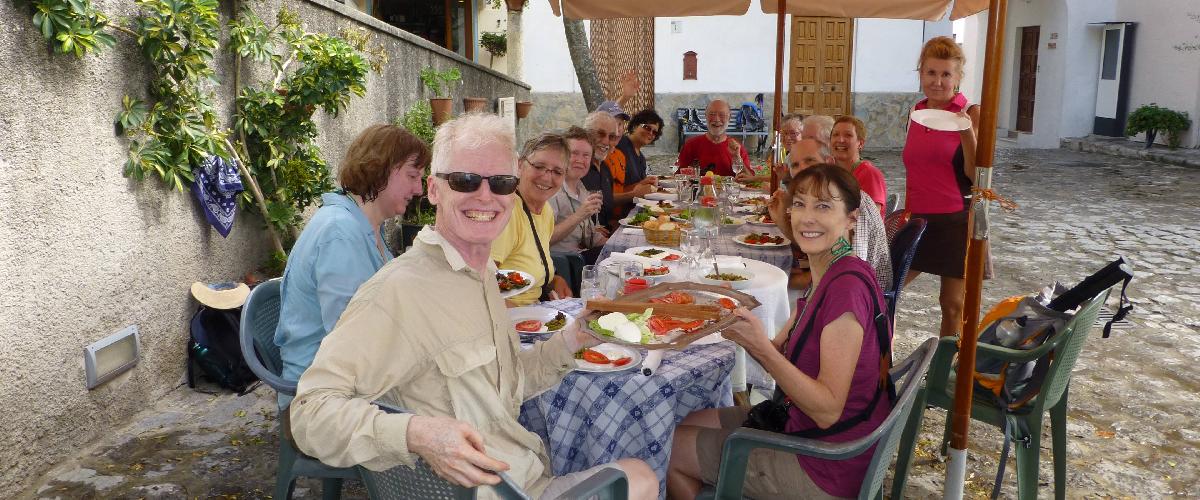 Maddalena or Robert
All photos on this website were taken on actual trips.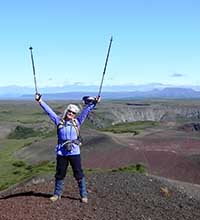 Hike an adventure...
We are confident that you share our belief that the best way to experience the beauty and culture of a country is on foot rather than through the window of a large tour bus. Our fully-escorted guided hiking holidays have us trekking through villages and towns, meeting the locals and experiencing the unique culture, fantastic food and beautiful scenery in each destination. In addition, we've added a few special surprises and excursions so that your holiday becomes so much more than just hiking!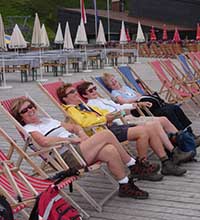 Rest in comfort...
When your adventure concludes for the day, there will be no pitching tents or bathing in rivers. We pamper you with a modern and comfortable hotel room and, sometimes, some rather unique (but no less comfy) accommodations that showcase the locale we are in. On most nights we also include a fine dinner in a local restaurant and, of course, take care all of your trip arrangements. Your only responsibility is to enjoy yourself.
Why Us

Connect With Us

Get Our Calendar

Newsletters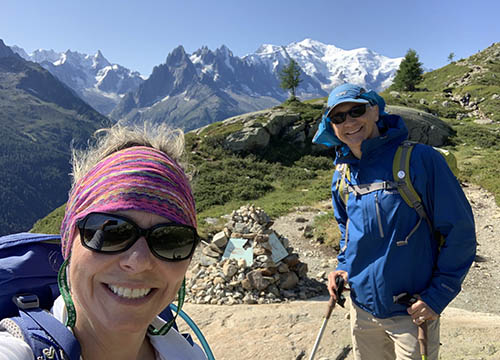 What makes us unique is that we don't just take your reservation and then send you on your way. We are there with you for the entire process - which begins with your very first contact with us.
We have been to every destination we offer and on every hike, so we can address all your questions first-hand to help you choose the holiday that best suits you. And we lead or accompany every trip we offer. That means we pay special attention to detail, to your safety and to your overall satisfaction. This way you can relax and enjoy your holiday while we ensure that everything runs smoothly.
Our company philosophy remains unchanged since 1986 - treat your guests as friends and not just as clients and they will continue to come hiking again and again.
Thank you for your interest in Comfortable Hiking Holidays and we look forward to our first hike together!
Open House
Unfortunately, we will not be having an Open House in 2017.
Keep in touch via Facebook!
Be a part of our community as we share travel commentaries, post photos of recent trips and chat with other hikers. Find out about new destinations, special announcements, travel information and hiking tips - instantly! This has proven an excellent way for us to keep you informed and involved and we hope you will become one of our many "friends".

Our Calendar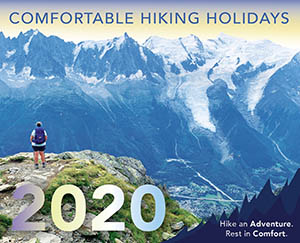 Order a copy of our calendar today.
It's free!
You''ll see all our scheduled trips and also have some awesome photos to keep.
Newsletters
Let us keep you informed and involved with our Let's Hike newsletter. This is our way to stay in touch with you about exciting new trip announcements, hiking information and travel stories throughout the year. We promise that you will find our newsletters to be both interesting and entertaining and we also promise never to trade or share your contact information with any other organization.
.
Join Our Newsletter Mailing List
CHH Online Store
Our online store is coming soon!